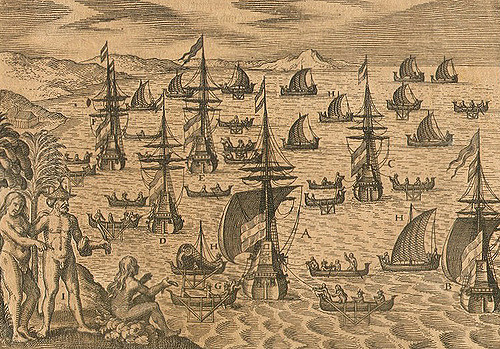 "We were no more than two leagues from [the island] when fifty or sixty proas under sail surrounded the fleet. These proas were furnished with lateen sails of palm mats and were as light as the wind...The day had scarcely begun when a great number of these proas appeared about us...more than four or five hundred around the ships..." — - Legazpi aboard the San Pedro as it approached the Marianas, 1565
We will see 500 sails on the waters of the Marianas by the year 2030
By getting 500 sailing canoes on our waters again we will have revived our maritime traditions. 500 Sails will make proas of both Chamorro and Carolinian design accessible and affordable to the community by using traditional designs, but building the hulls and outriggers with fiberglass instead of wood. This greatly reduces both the cost and the time needed to build a proa and has the added benefit of providing an insect and rot-proof hull that will last for generations.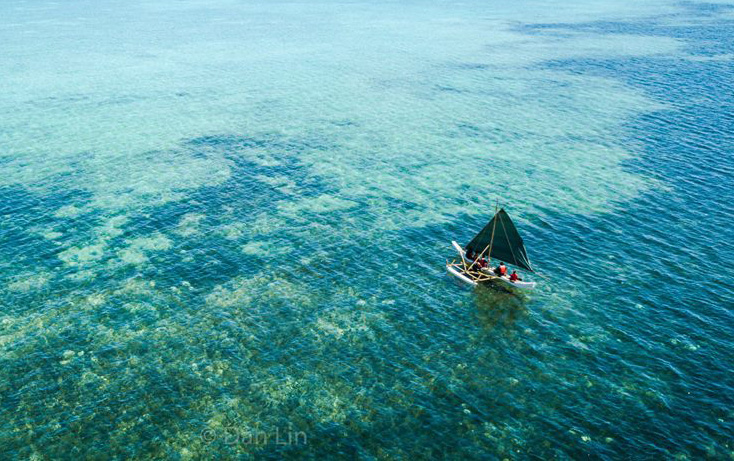 In February 2017, 500 Sails staff built a first fiberglass Chamorro proa based on the "Anson drawing" of a Chamorro proa captured off Tinian in 1742. A total of 60 proas are planned over the next three years - most to be built by 500 Sails program participants under the guidance of 500 Sails staff and volunteers. To obtain a proa at little to no cost, individuals need to participate in the building process and to complete the water safety program, which includes swimming and boating safety components.
500 Sails is guided by its Board of Directors and Advisory Council. Major funding includes a three-year development grant by the Social and Economic Development Strategies (SEDS) program of the Administration for Native Americans (ANA) and grants from Northern Marianas Humanities Council and the Commonwealth Council for Arts & Culture. Additional major support is provided by the CNMI Department of Lands and Natural Resources, Matson Shipping and Marianas Resort and Spa.
Join In!
Our Swim, Build and Sail programs are open to the public and are 100% free. Adult Learn-to-Swim classes are held in the lagoon and in the Kan Pacific swimming pool. See the Swim Page for details. Canoe building is open to the public on Thursday evening "Boat Night" from 6pm to 9pm at the former Procurement warehouse next to DLNR in Lower Base. Visitors are welcome to particpate or simply watch the canoe building activities. Sailing classes will begin this summer or earlier. Watch this spot and the local news media for announcements.
500 Sails Needs
500 Sails is in need of general operating funds to cover programs and expenses that are not covered by grants. Examples are facilities maintenances and repairs, shipping costs, canoe restorations and canoe construction materials for participants. Cash donations will be put to work carefully and strategically, where they can do the most good. Please consider making a donation through PayPal with a credit card or from your Paypal account. Thank you and Saina Ma'ase!